12 Thumbprint Cookie Recipes For When You're In The Mood To Bake
New! You can now save recipes. It's free!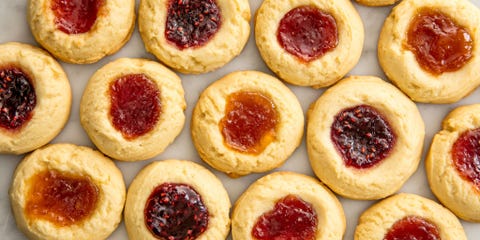 The only thing better than a cookie is a cookie with filling. These sweet thumbprint cookies are fun to make—the name says it all!—and look great on any holiday table. Need more desserts? Keep your sweet tooth satisfied with our best-ever Christmas cookies and homemade holiday candy recipes.