Delish editors handpick every product we feature. We may earn commission from the links on this page.
The 8 Foods You Should Eat When You Have The Worst Hangover Ever
When you feel like crap, these foods got your back.
New! You can now save recipes. It's free!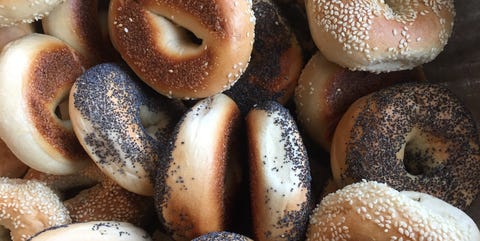 Dana Lazarus-Casd / EyeEm
Getty Images
The room is spinning. Your head is pounding. You're thirsty and nauseous and hungry, and you probably want to go live in a cave, like forever. You, my friend, are hungover. It's one of the worst feelings in the world. If you're (silently) cursing yourself for having one too many margaritas, just stop. It's what you do next that'll define what happens for the rest of the day. Well, mainly what you eat, according to registered dietitian and nutrition and fitness consultant Dana Angelo White.

A recent study found that after a night of drinking, college students desired salty, fatty, and overall gross, totally-bad-for-you foods instead of what they normally would eat. Don't be one of those people. There's a better way. If it's morning and you're feeling the aftermath of last night, these dietitian-approved hangover cures are sure to help.