47 Halloween Cocktails That Are Spookier Than Your Costume
Double-double, these drinks are trouble.
New! You can now save recipes. It's free!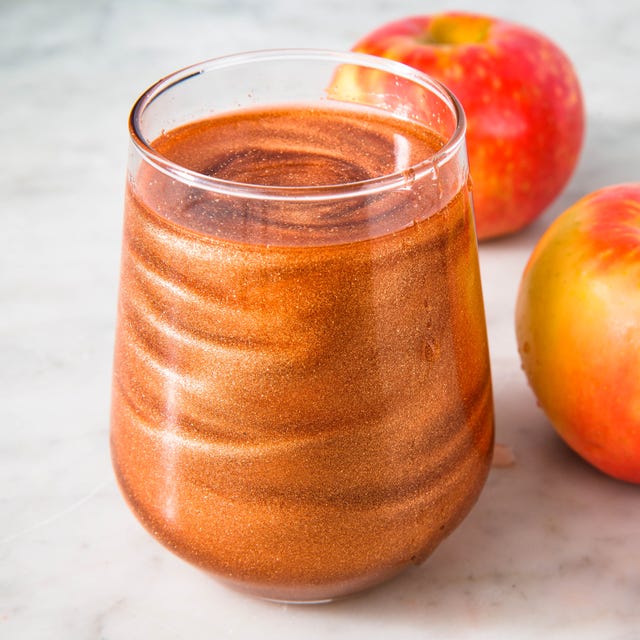 Spooky or saucy? Why not both? It's hard to believe anything can beat your Guy Fieri costume, but these spooky Halloween cocktail drinks just might—especially the ones that glow in the dark. Make a big batch of Halloween punch to kick off your Halloween party, or sip on poison apple cocktails and black magic margaritas while you give out candy to trick or treaters!
These spooky cocktails truly put the BOO! in boozy. Whether you're in the mood for Bloody Mary syringes, glowing Jell-O shots, or boozy witches' brew, we've rounded up tons of cocktail recipes that are all frighteningly delicious. One sip of our Good and Evil cocktail, and you'll understand how it got its name.
It's always time for shots as far as we're concerned. And Halloween is maybe the best time to bust out all of our favorite Jell-O shot recipes, like black magic Jell-O shots, Hocus Pocus Jell-O shots, and sour patch Jell-O shots. Fun fact: Tonic water naturally casts an eery glow under a blacklight! Try our cotton candy shots and glowing Jell-O shots for a real thrill.
With all these scary good cocktails, you'll need plenty of Halloween appetizers and Halloween desserts to chase them with. Need some pumpkin carving inspiration? We've got all kinds of pumpkin carving ideas. Whatever you do, make sure to balance those tricks from trunk-or-treating with plenty of Halloween treats too!