Delish editors handpick every product we feature. We may earn commission from the links on this page.
Chrissy Teigen's New Cravings Website Is Live—And These Are Our 10 Favorite Features
You can ask her anything!
New! You can now save recipes. It's free!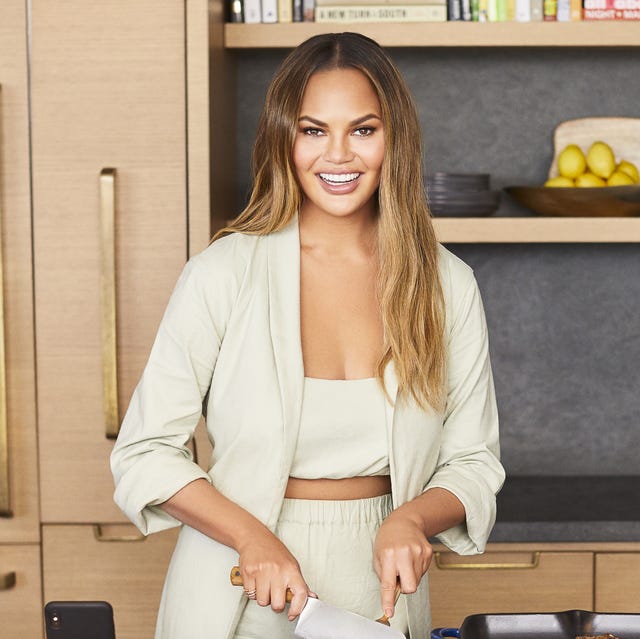 www.cravingsbychrissyteigen.com
Ever since Chrissy Teigen announced she would be turning her Cravings cooking brand into a website, we have been seriously stoked. Like, as in we. could. not. wait. Well, now the day is finally here. Her website is live, and it's full of some seriously amazing content.
We rounded up 10 of the best features about her site that you'll want to check out immediately.
1
Her homepage gives you a bit of everything.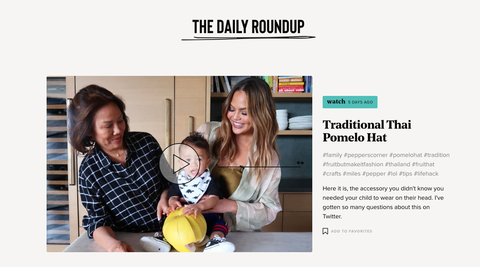 https://cravingsbychrissyteigen.com/
The Daily Roundup is on the Cravings homepage and it features a mix of recipes, guides, and more so you can get a little bit of everything every day.
4
Chrissy shares her hot takes and family photos.

https://cravingsbychrissyteigen.com/
One section of the site is called Hot Takes, but instead of being filled with rants and opinions, it's actually a very sweet gallery of Chrissy's family photos you may not see on her other social media feeds. As she put it "if someone were to hack my phone, this would be all the things they'd find."
5
There are TONS of recipes.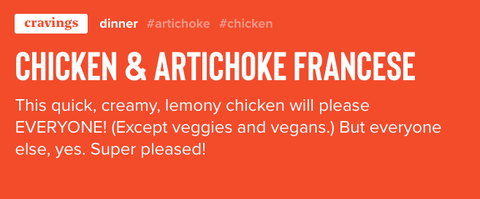 Cravingsbychrissyteigen.com
If you've already cooked through both her cookbooks (GUILTY) you can get even more recipes from Chrissy on the site. I, for one, am into this Chicken & Artichoke Francese but there are tons to choose from already. You can even submit her a photo of your final product if you crave approval as badly as I do.
6
In fact, the whole site is pretty interactive.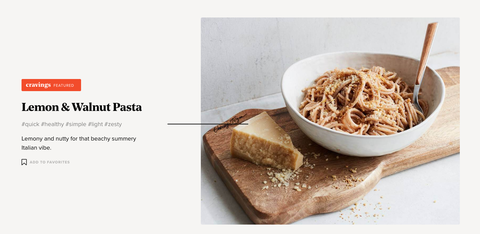 https://cravingsbychrissyteigen.com/
You can create an account that will let you bookmark recipes and content as well as comment throughout the site.
7
You'll get her restaurant recs.

https://cravingsbychrissyteigen.com
8
She shares some of her favorite products.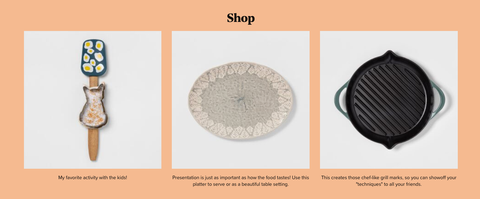 https://cravingsbychrissyteigen.com/
If you've ever wanted to cook like Chrissy, you can even use some of her favorite tools, which she shares in its own special section.
9
You'll learn cooking skills.

https://cravingsbychrissyteigen.com
10
You can Ask Chrissy anythting!

https://cravingsbychrissyteigen.com/
One of the coolest features on the site is the Ask Chrissy section. There you can make an account and ask her, well, anything, I think! So far, we have the very relatable question shown here about Master Chef Junior, but she's also answered things on how not to smell after cooking and where to go on a date night in Los Angeles.