Delish editors handpick every product we feature. We may earn commission from the links on this page.
The 15 Best Organic Bottles Of Red, White, Rosé, And Sparkling Wine
Plus, what "organic wine" actually means.
New! You can now save recipes. It's free!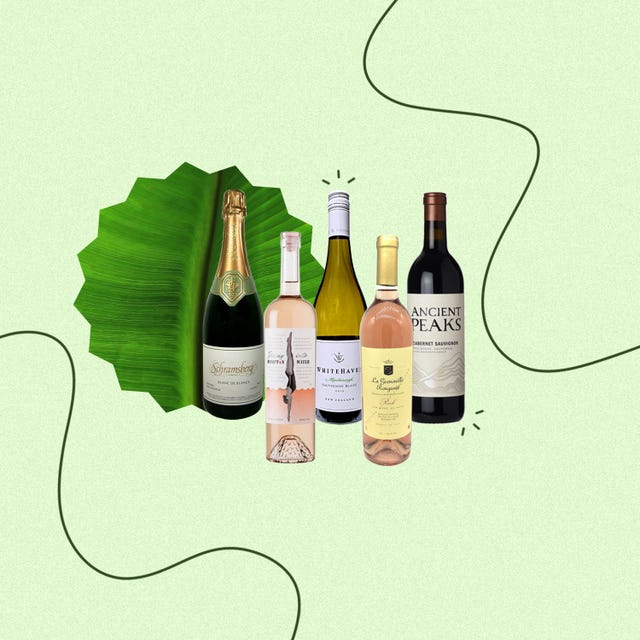 You've probably tried organic vegetables—maybe even a box or two of organic mac & cheese. But have you explored the world of organic wines? Let us break it down for you.
What does organic wine mean in the U.S.?
The strictest interpretation of "organic wine" comes from the USDA. They ensure organic wines have grapes grown without all the chemicals—synthetic fertilizers, pesticides, herbicides—and that all additional ingredients are also certified organic. Those additional ingredients include things that aren't always listed on the label, like egg whites or rennet, which is found in cheese. Additionally, organic wines cannot have any added sulfites. That's mostly a good thing, except for that it slightly reduces the shelf-stability of your bottle.
Bottles labeled "made with organically grown grapes" instead of just "organic" indicate that the grapes are grown organically, but all other ingredients aren't necessarily. Sulfites are permitted up to a certain percentage.
What about organic wine from the rest of the world?
European organic wines, sometimes labelled "bio," follow similar guidelines to the U.S.'s and are "made with organically grown grapes." Other wineries from around the globe may maintain sustainable, green practices but don't have "organic" written on their bottles.
OK, I'm reading to pop some (organic) bottles!
Great, because we've scanned a bunch of labels and picked out our favorite sustainable wines—all for you. Cheers!